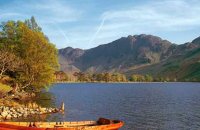 3 Days / 2 Nights Lake District Explorer from London | 2018
from $ 520 Rabbies Small Group Tours, Escorted Tour, Rail Tour, Small Group < 20

You may get a little poetic in the Lake District. The lakes are so lovely, you'll concoct verses about their beauty. William Wordsworth's Dove Cottage is so fascinating, you'll be inspired t...